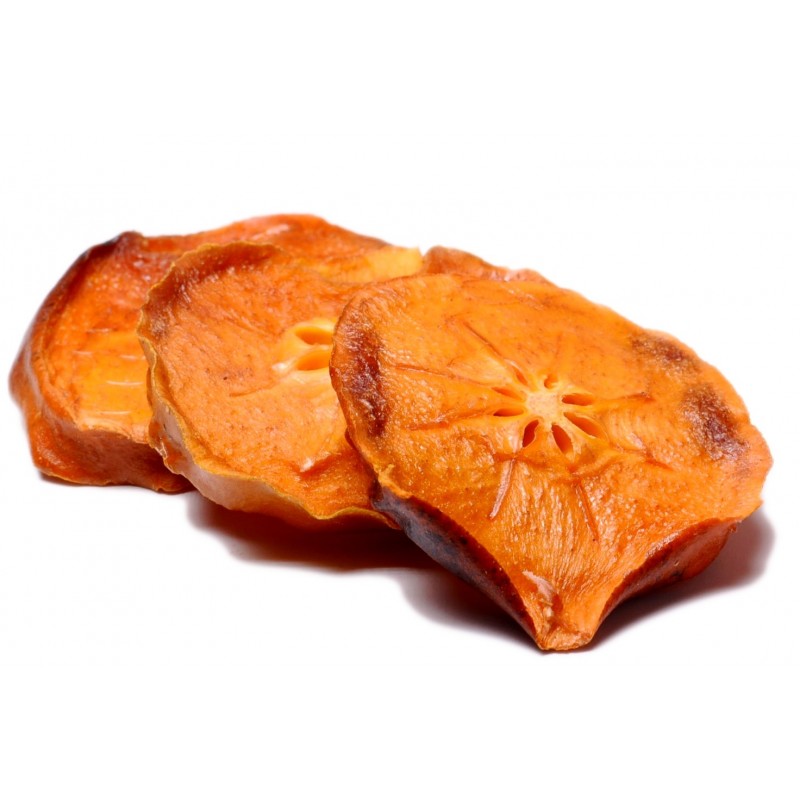  
Persimmons
All natural Dried Persimmons grown in the pristine valleys of California. Dried Persimmons are a spectacular tasting fruit with a soft buttery texture and sweet unique flavor. Not only are they delicious, but the beautiful orange color can enhance the appearance of any fruit board or cheese spread.
Ingredients: Persimmons
---
Typically Used In: Snacks, Gift Packing, Charcuterie, Holidays. 
---
Product Highlight:  Consisting of a smooth, creamy, buttery texture. All Natural persimmons are packed with rich sweet flavor. Our Premium Grade Persimmons are large in size and behold a beautiful orange-amber hue which is aesthetically pleasing. Persimmons are a seasonal fruit so Dried Persimmons offer year-round availability. 
---
A Must Try Item: Many people have never tasted a persimmon before and for those who have tried fresh ones, dried persimmons are a total different experience! Dried Persimmons are something everyone should try but caution...you may get hooked!
Specific References
upc

084277112567

Heat Sensitivity Temp °F

None

CALIFORNIA WARNING: Click to read California Prop65.