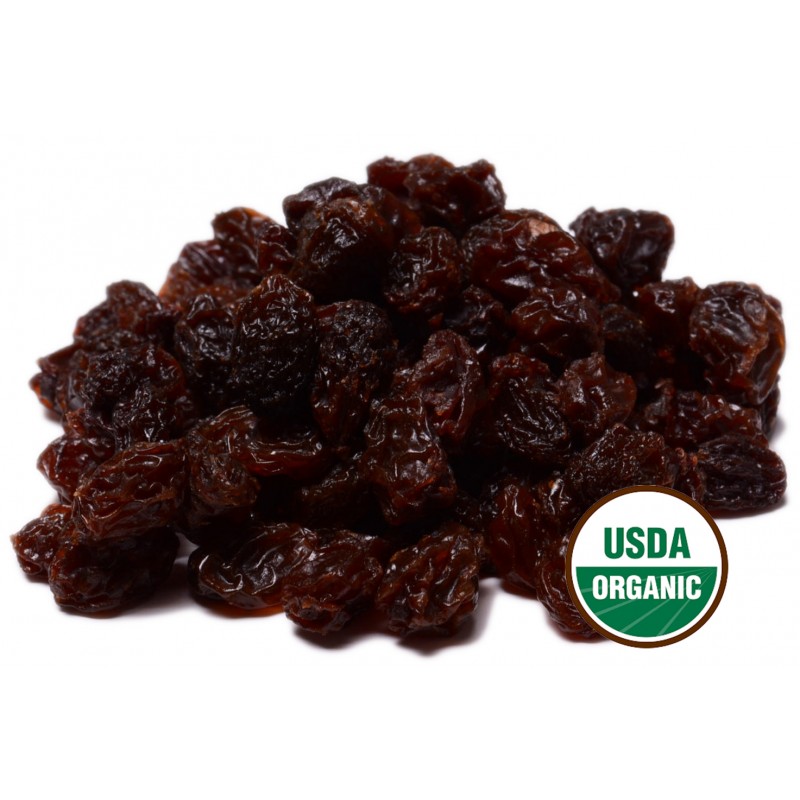  
Organic Thompson Raisins
All Natural Organic Thompson Raisins. Thompson Raisins are the most common Raisin available on the market and are packed with superb flavor and nutrients. Thompson Raisins are very versatile and can be incorporated into everyday snacking, cooking, and baking. Raisins are ideal for adding into oatmeal, atop of salad, or into baked goods. Raisins are a great source of natural sweetness, iron, and other essential nutrients and vitamins. Organic Raisins are also a great ingredient to add to an Organic product.
Ingredients: Organic Thompson Raisins, Sunflower Oil.
---
Typically Used In: Snacking on, Trail Mixes, Snack Applications, Baking, Use as Topping, Salad Bars, Bulk Bins. Great in oatmeal and yogurts. 
---
Product Highlight: Certified Organic Seedless Thompson Raisins. Loaded with vitamins, minerals, and natural sweetness that acts as a great energy boost and tastes delicious. Thompson Raisins are the most common raisin found on the market. 
Specific References
upc

084277116763

Heat Sensitivity Temp °F

None

CALIFORNIA WARNING: Click to read California Prop65.