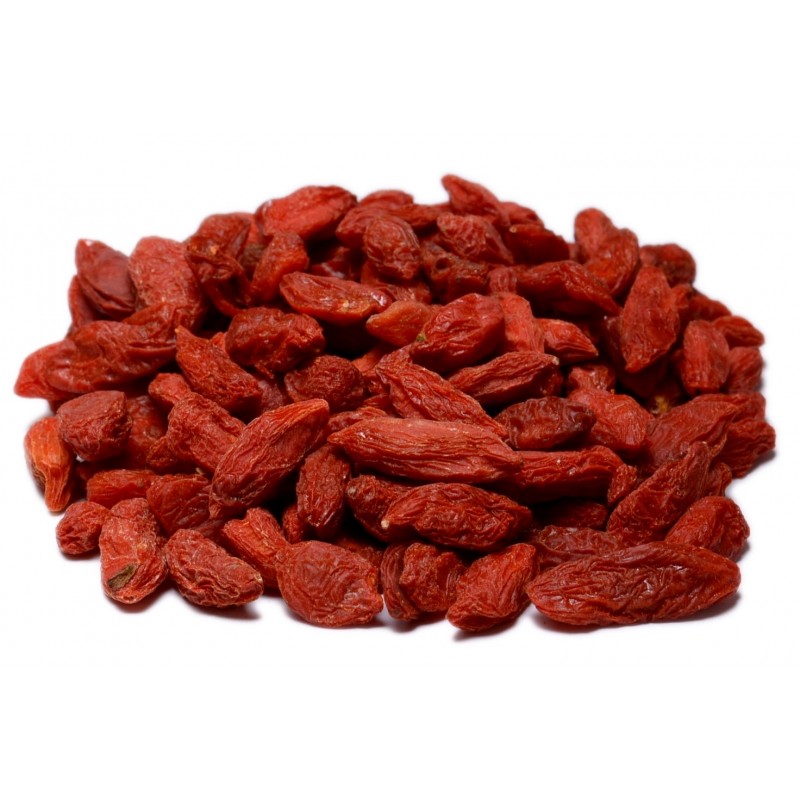  
Goji Berries
All natural Dried Goji Berries sourced from the pristine wilderness and high altitude areas of Asia. Goji Berries are red berries that have the consistency of a raisin but have a tart earthy and mild sweetness. Goji Berries are an optimal source of Vitamins, Minerals, and Nutrients including massive amounts of Antioxidants with an ORAC value of over 3500! Goji Berries have been consumed since Ancient Chinese Times for their medicinal like properties and are now considered ones of the worlds finest Superfoods.
Ingredients: Goji Berries
---
Typically Used In: Snacks and Trail Mixes, Teas, Herbal Medicines. Goji Berries can be used as any other dried berries such as cranberries, blueberries etc...Goji Berries can be easily added to Yogurts, Granola, Oats, Tea, and much more. 
---
Product Highlight: All Natural Goji Berries also known as Wolfberries. Goji Berries are nutrient dense and contain high doses of antioxidants. Dried Goji Berries are one of the best Superfoods available in the world. Our premium Goji Berries are large, soft, and full of flavor. Sourced from one of the most pristine locations in Asia. 
Specific References
upc

084277106665

Heat Sensitivity Temp °F

None

CALIFORNIA WARNING: Click to read California Prop65.