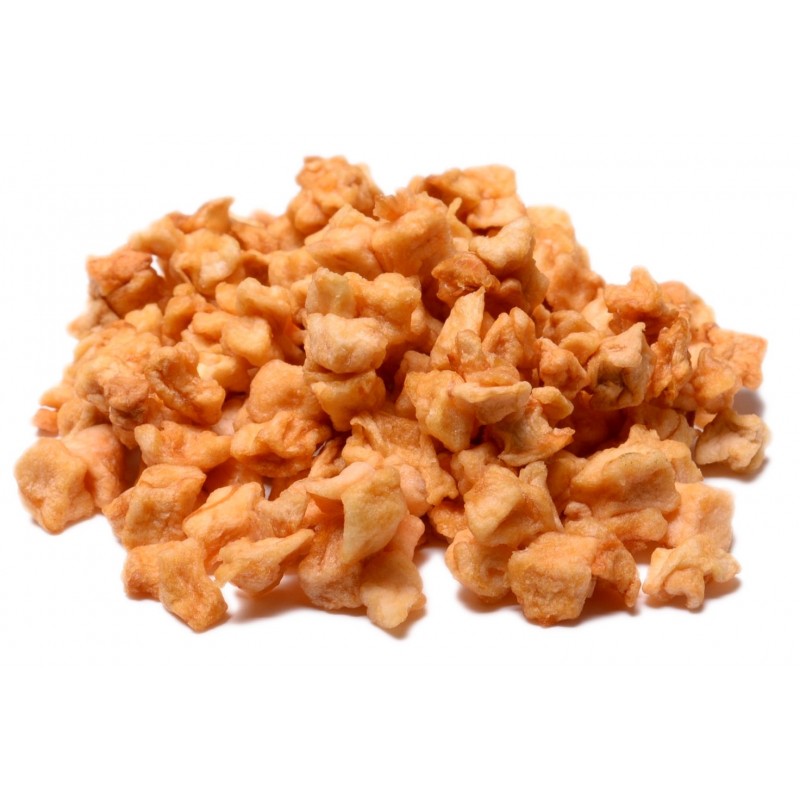  
Natural Apple Dices ON SPECIAL
All natural unsulfured Dried Apple Dices. Apple Dices are very versatile and can be added to many daily recipes. Dried Apple Dices are a great addition in Hot Cereals, Baked Goods, Granolas, and much More! Our Premium selected Dried Apples are highly nutritious being a good source of Dietary Fiber, and most importantly full of flavor!
Ingredients: Apples
---
Sizing: 1/4" x 1/4" x 1/4"
---
Typically Used In: Try adding Apple Dices to Granolas, Hot Oatmeal, or Fresh Baked Goods. Diced Apples can also add a bit of sweetness to savory recipes that you may make during the autumn season.
---
Product Highlight: Bulkfoods sources premium apples that possess a full rounded flavor. Our Apple Dices do not contain any additives making them 100% Natural. Great Source of Dietary Fiber.
Specific References
upc

084277100441

Heat Sensitivity Temp °F

None

CALIFORNIA WARNING: Click to read California Prop65.