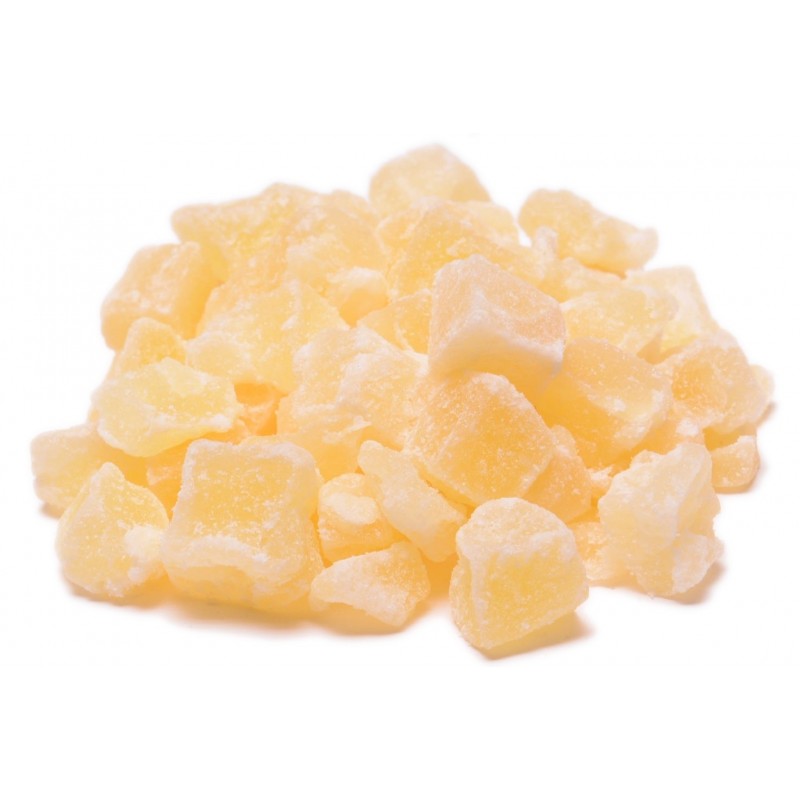  
Pineapple Dices
Sweetened Dried Pineapple Dices with sulfur added to retain natural vibrant yellow color. Pineapple is a major tropical fruit consumed worldwide and can add a sweet tangy flavor to any snack or baked good. Dried Pineapple Dices are easy to work with while cooking and baking. 
Ingredients: Pineapple, Cane Sugar, Citric Acid, Sulfur Dioxide (for color retention).
---
Typical Size: 0.8-1.2cm x 0.8-1.2cm x 0.5-1.2cm
---
Typically Used In: Snacking and Sharing, Baking and Dessert Making, Trail Mixes, Snack Applications, Bulk Bins, Fruit Cakes. Add to cereals and yogurts.
---
Product Highlight: Fresh Pineapple diced and dried into uniform pieces. Pineapple possesses a sweet yet slightly tart flavor. 
Specific References
upc

084277112666

Heat Sensitivity Temp °F

None

CALIFORNIA WARNING: Click to read California Prop65.