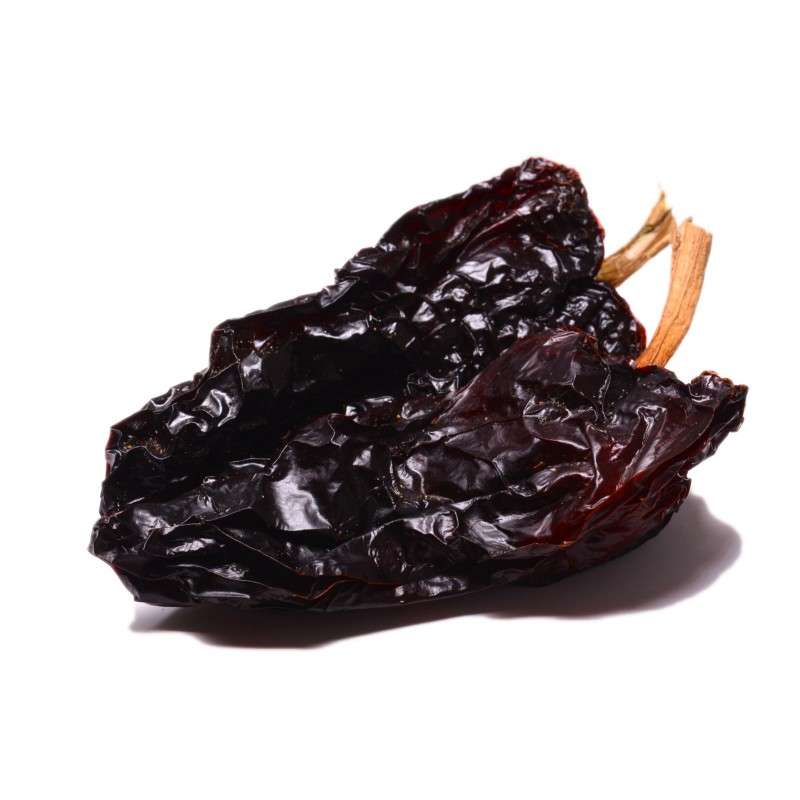  
Ancho Chili Peppers
All Natural Whole Ancho Chili Peppers. A Dried Version of the Poblano Pepper which is one of the most widely used peppers in Mexican style cooking. Ancho Peppers have a beautiful deep purple exterior and offer great fruity smoky flavor. Whole Ancho Peppers can be ground fresh, and even rehydrated in water. 
Ingredients: Ancho Peppers
---
Typically Used In: Mexican cuisine for a fruity sweet heat flavor, Sauces, Salsas, Molés, Enchiladas, Marinades, and Soups
---
Heat: Approximately 1,000 - 2,000 Scoville Units. The Ancho Chili Pepper provides more flavor than heat.
---
Products Highlights: The Ancho Chili Pepper is the dried version of the ripe poblano pepper, and is the most commonly used dried chili pepper in Mexico. Ancho Peppers are very versatile in a number of food recipes.
---
Pieces Per Pound: Approximately 37
Specific References
upc

084277421867

Heat Sensitivity Temp °F

None

CALIFORNIA WARNING: Click to read California Prop65.