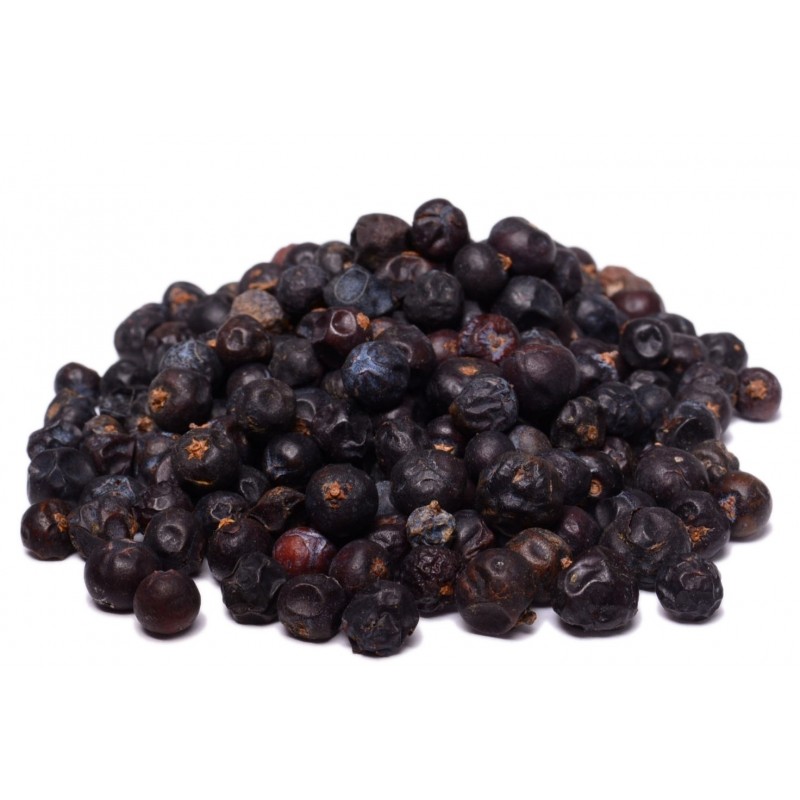  
Juniper Berries
All natural Juniper Berries. Premium selected dark and plump Juniper Berries provide superior flavor. Juniper Berries possess a distinct pine-like, subtle citrusy taste that can be used in a variety of ways. Juniper Berries are common in flavoring game meats such as venison, boar, duck, and lamb. Juniper Berries are also used in beverages such as teas, cocktails, and many other recipes!
Ingredients: Juniper Berries
---
Typically Used In: Herbal Remedies, Teas, Gin Making, Wild Game Meats and "Wilderness" Recipes. Crush the Juniper Berries to release a more pungent flavor.
---
Product Highlight: Juniper Berries are plump dark blue berries originating from the Juniper Shrub. Juniper Berries have a tart citrusy flavor that some say resembles a pine-like wilderness flavor. Juniper Berries are strong so a little can go a long way. Juniper Berries are also common in fragrances and other household cosmetics. 
Specific References
upc

084277433280

Heat Sensitivity Temp °F

None

CALIFORNIA WARNING: Click to read California Prop65.