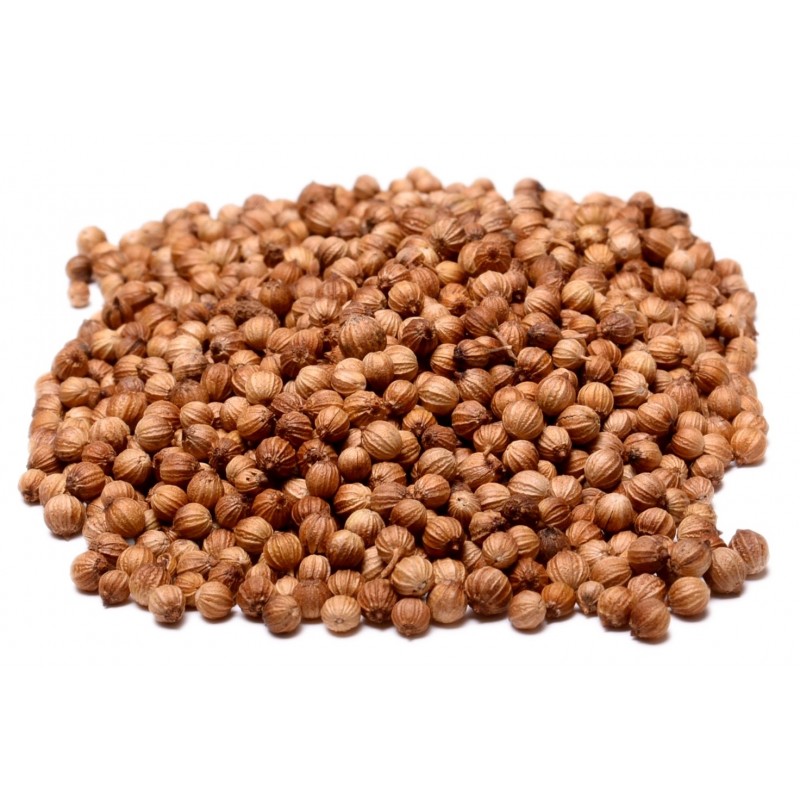  
Coriander Seed Whole
All natural Whole Coriander Seeds. Subtle in Citrus-Like Nutty flavor and often pairs well with other spices to complement flavors. Whole Seeds can be toasted and ground for fresh Coriander spice powder. Whole Seeds are used in brines, pickling, toasting, and other recipes that may want an infusion of coriander flavor. 
Ingredients: Coriander Seeds
---
Typically Used In: Pickling and Brining, Stocks, Toasted Seeds, Marinades and Course Rubs for Meats.
---
Product Highlight: Whole Coriander offers a very subtle  flavor that is somewhat citrusy and nutty. The flavor profile of Coriander is not overbearing and enhances other flavors rather than masks them. Lightly Toast Coriander Seeds to intensify their flavor.  
Specific References
upc

084277428187

Heat Sensitivity Temp °F

None

CALIFORNIA WARNING: Click to read California Prop65.