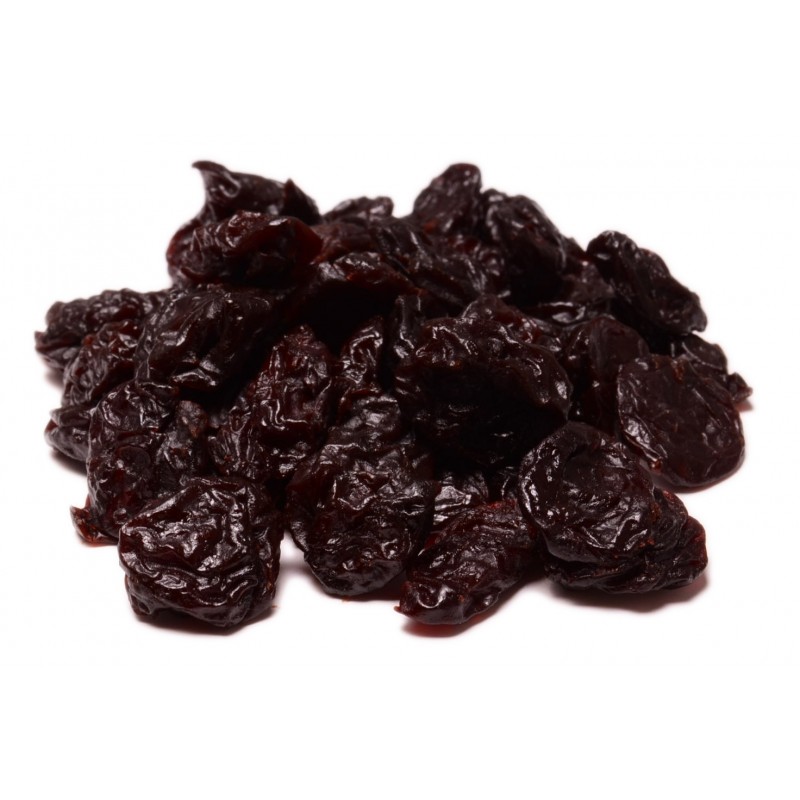  
Natural Tart Cherries
All natural Premium Montmorency Cherries without any additives whatsoever. Most Dried Cherries will have added sugar, but Our Natural Tart Cherries have no added sugar they're simply 100% Dried Cherries. Enjoy pure cherry flavor with a great nutritional profile. Dried Montmorency Tart Cherries have a tangy scrumptious flavor and are a good source of vitamins such as Vitamin A and C. Dried Tart Cherries are great to snack on or to add to your favorite snack mix, savory dish, or dessert!
Ingredients: Red Tart Cherries
---
Typically Used In: Snacks & Baked Goods, Trail Mixes, Sauces, Glazes, and Chutneys. Savory Recipes, Salads.
---
Product Highlight: Unlock the full flavor Premium Montmorency Tart Cherries with no sugar added. Natural Tart Cherries will have the true taste of Tart Cherries without added sugar. Natural Cherries are packed with superb flavor and vitamins and nutrients. Our Dried Tart Cherries are grown, harvested, and dried in Cherry Orchards throughout the USA.
---
Sweet but Savory: Cherries are often associated with its sweet flavor that goes well with any dessert, but they are also widely popular in enhancing gourmet dishes. Dried cherries can used in sauces that pair up perfectly with white-fish and red meat. Incorporate Dried Cherries into fresh salads or even Cold Salads like Chicken Salad.
Specific References
upc

084277102469

CALIFORNIA WARNING: Click to read California Prop65.